FREE Urinary Health Guide
FREE Prostate Health Guide
Prostate Diet Do's and Don't's
The Best Herbs & "Natural Remedies" for Urinary Tract Health
Urinary Health: What's Fact and What's Fiction?
There are so many herbs and "natural remedies" out there touted for their bladder health abilities. But which ones have real, scientific research behind them? We'll make it easy: separate out the fact from the fiction with this simple guide.
What You'll Learn:
The amazing secrets behind the most popular urinary health ingredients.

Hidden gem botanicals that your bladder is missing out on.

How to choose the right bladder supplements with your newfound knowledge.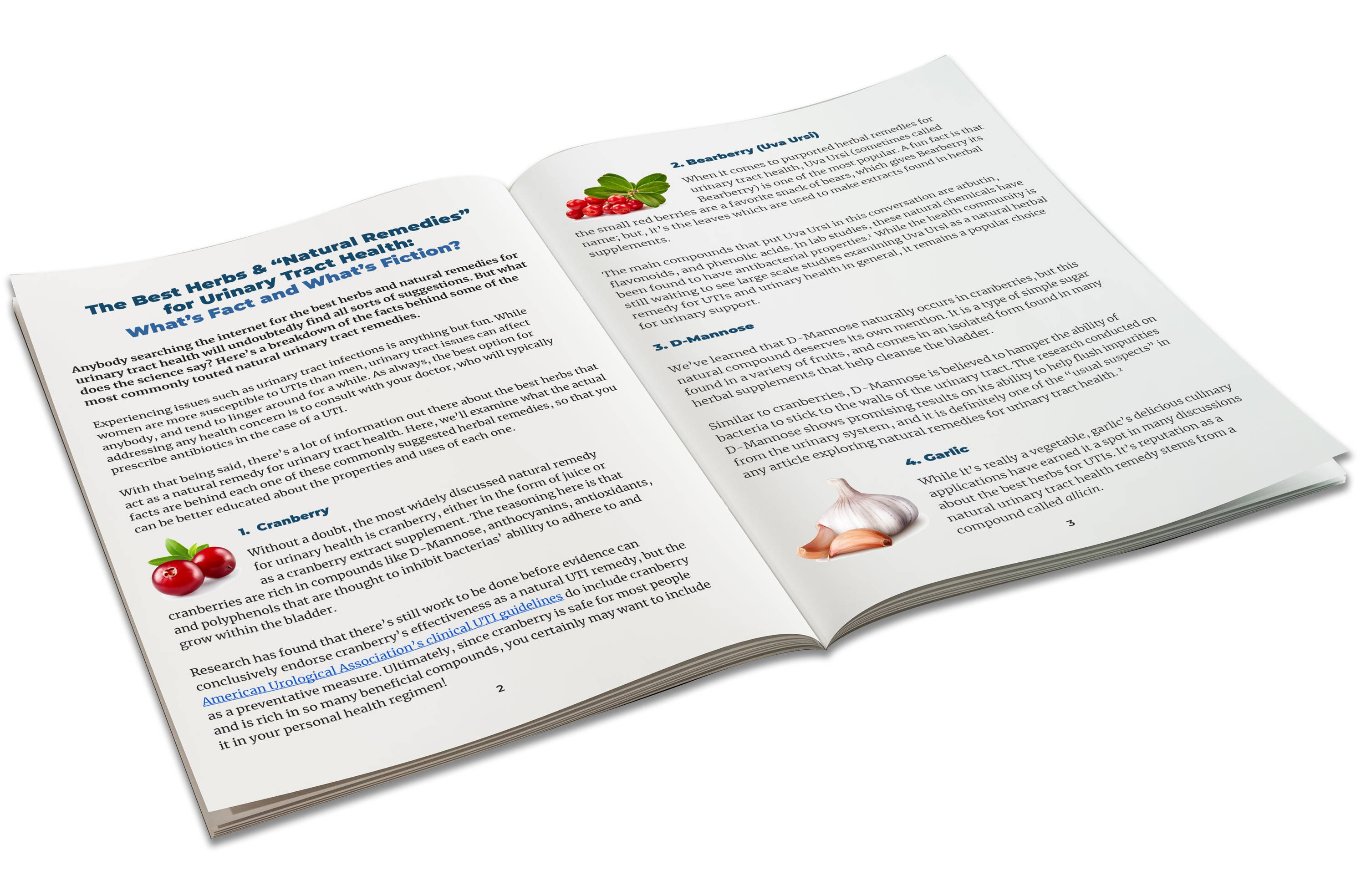 Fill out the form below for your FREE Urinary Health Guide