FREE Prostate Health Guide
Prostate Diet Do's and Don't's
FREE Prostate Health Guide
Prostate Diet Do's and Don't's
The Best & Worst Foods to Help Prostate Health
These Are The Best & Worst Foods to Boost Prostate Health
If you asked most men how their diet is affecting their prostate health, they probably wouldn't know. Give yourself an important advantage with this easy guide to how the food you eat can make or break a healthy prostate.
What You'll Learn:
The prostate-healthy superfoods you might be missing.

Why your favorite energy boost is bad news for your prostate.

How to live a prostate-healthy lifestyle the easy way.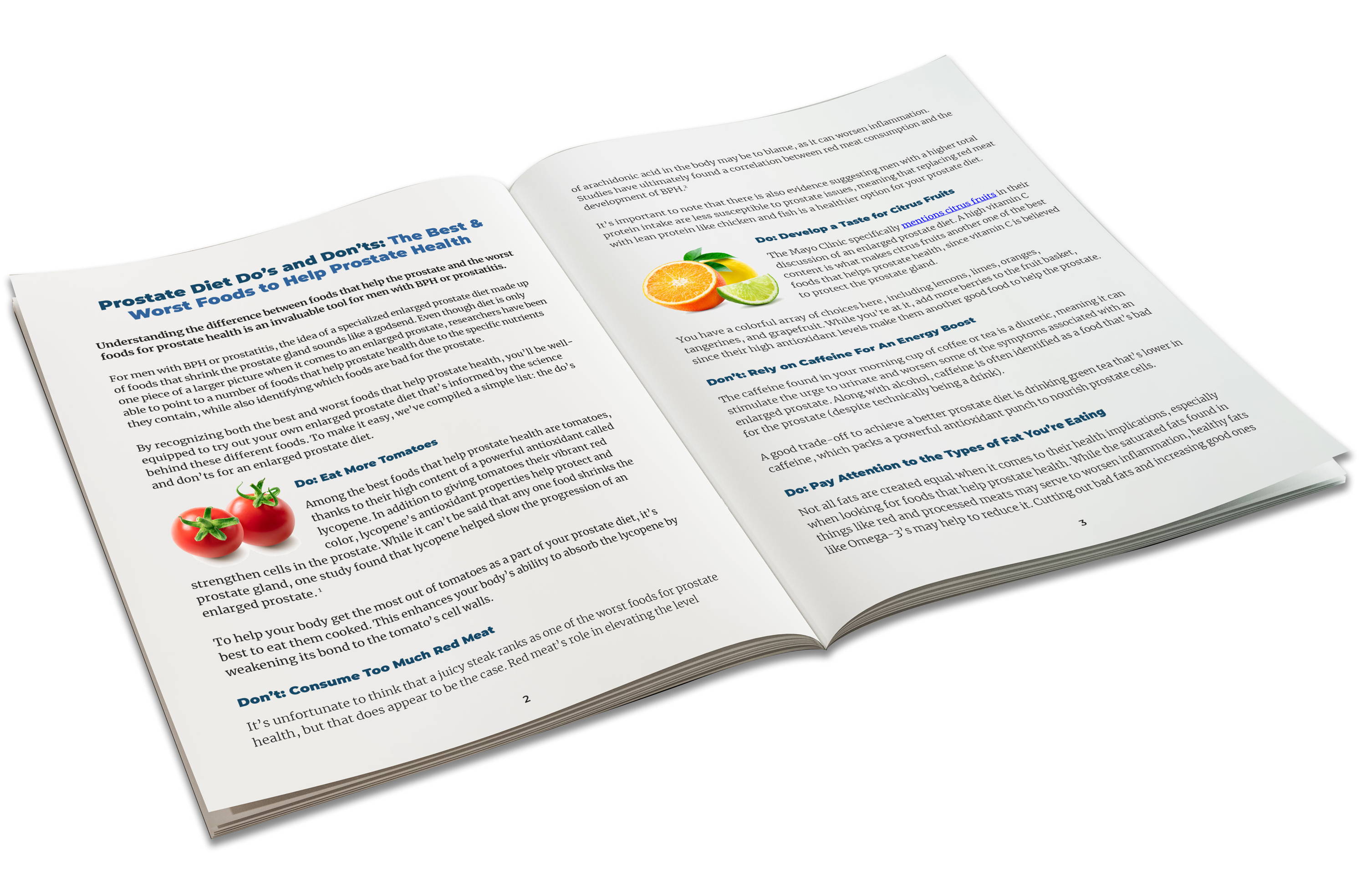 Fill out the form below for your FREE Prostate Health Guide